Welcome to the TaTa's new feature...our Drink of the Week blogpost. A TaTa must stay up with the times and continue to further their education in all things Bodacious. This includes classic cocktails, noteworthy brews and the latest libations we are imbibing in this week. Here's #1:

"Flu-Fighters" cocktail. Its winter and the flu is upon us. I currently know 3 people with an active case of the flu. Fortunately, none of the TaTas have it, but if we did, we would be drinking this great cocktail. So much for the flu shot.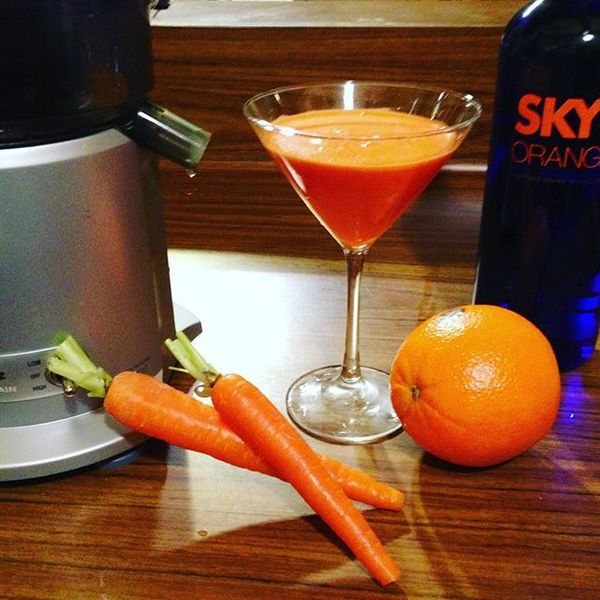 "Flu-Fighters" Cocktail

Single
1.5 oz (1 shot) orange vodka
3 oz fresh orange juice
3 oz fresh carrot juice

For a batch (and those of you who are bad at math):
1 part orange vodka
2 parts fresh orange juice
2 parts fresh carrot juice

Coat the rim of the glass with vitamin C powder
Garnish with orange and zest
Back each cocktail with a full glass of water.