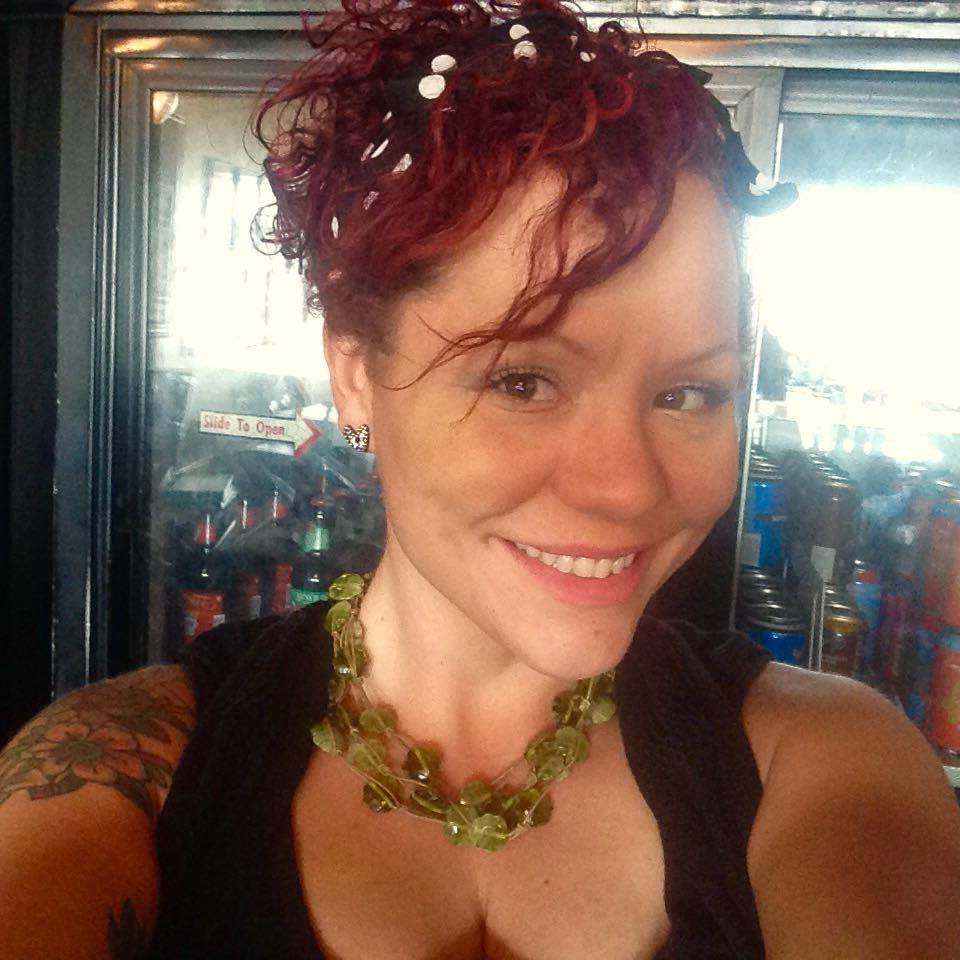 The TaTas have been throwing around the idea of starting a "TaTa of the Month" for awhile now. We get some really bodacious characters that come to our shows and send us fun fan-mail. Last month we were contacted by the lovely Ms. Nicole Angelino who sent us some creative fan pictures that inspired us to follow through with our plan. Chris met up with this adorable TaTa last week, crafting creative libations behind the bar at Cork Grinders craft beer and wine (and awesome food) in the bohemia of  old Baytown, TX. While enjoying ---, Chris got to know the smokin' 33 year-old Italian redhead and well, it got a little personal...(don't blame him, he's single)

Chris:  What is it that you like about The Bodacious Tata's?

Nikki:  Being a fan of the female form and the AMAZING VIBE the Tata's attract on stage, The Bodacious Tata's are music to the ears, and pleasing on the eyes. Let's face it, EVERYONE loves BTs.

Chris:   Who is your favorite TaTa, or if it's easier, what is your favorite song they play?

Nikki:  Well, I have mad love for the entire group, but I will confess my undying love & affections for Emily Glazener. Obviously her  Bodacious TaTas helped me make that decision.

Chris:  What would your ideal career or job be?

Nikki:  Professional Hugger or a Bodacious Tata fluffer.

-------(Whoa, the TaTas could really use an adorable fluffer like Nikki)------

Chris:  Are you currently in a committed relationship?  Available? Happy being single?

Nikki: I am happy to be in a long term relationship with myself; I think it's working out!

------(What about the short term??)-------

Chris:  What do you do for fun? Either by yourself or with others.

Nikki:  I spend time with family, friends, The Bodacious TaTas, dancing. I perform spoken word, spittin' truths through flow, practice meditation and yoga. I love cooking, food and wine, creating and appreciating art, reading, bare toes in the sand, vinyl records and making people smile.

Chris:  What would you say is your most attractive feature?

Nikki:  My big round wit.

-------(among other thingies)------

Chris:  What is your biggest turn off?

Nikki:  Unbodacious TaTas.

Chris:  What is your biggest turn on?

Nikki:  Bodacious tantric vibes.

Chris:  Does size matter?

Nikki:  I plead the fifth.

-----(Damn, she's adorable and polite.)-----

Chris:  If you could live anywhere in the world where would it be?

Nikki:  In this mindful moment of gratitude. Thank you!

Nikki, The TaTas are in that moment of gratitude, thanks a billion for being our first TaTa of the Month!!

If you would like to catch up with Nicole, you can find her at Cork Grinders located @ 206 W. Texas Ave, Baytown,TX 77520

***If you would like to be a TaTa of the month, sent us your information, pictures and story to:
 holly@bebodacious.com or chris@bebodacious.com.